Todd HVAC Offers the "Best" Lifetime Warranty on Parts AND Labor. Don't wait until something breaks. Call us now to find out how you can "save money" on future repairs.


Whether installing a new system or servicing an existing one we handle all makes and models.
If you don't see your systems name call us because chances are we have serviced it before.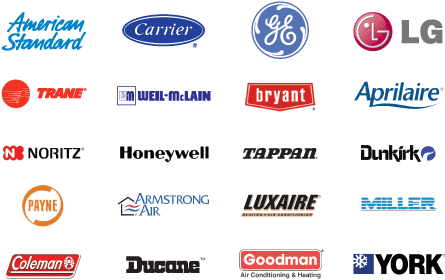 For the Do It Yourselfer

We sell a complete line of parts and equipment for all manufacturers

Payne furnace 95% Starting at PG9YAA/YAB036080 $ 1150.00
Payne furnace 90% Starting at PG9MAB02060 $ 950.00
Payne furnace 80% Starting at PG8MAA036070 $ 600.00
Air conditioning coils Cased and Uncased.
1.5 Ton Through 5 Ton.
We have the right coil to fit your furnace.
Call for pricing.
We have everything you need to install your own furnace.
Line sets, Disconnect boxes. Flue pipe, Sheet Metal Fitting.
We can even customize sheet metal right in our shop.

DUE TO THE EPA WE ARE NOT ALLOWED TO SELL AIR CONDITION UNITS TO HOME OWNERS. THAT WOULD BE A FEDERAL OFFENSE. UNLESS YOU POSSES AN E.P.A. CERTIFICATION CARD THAT ALLOWS YOU TO HANDLE REFRIGERANT. BUT WE CAN INSTALL THE AIR CONDITIONER FOR YOU.